Talking about the essential electrical appliances one should have, you're referring to what makes a home a livable place and what makes life easy and convenient at home. It may interest you that most of these electric appliances are kitchenware. 
Although everyone's needs differ, people's priorities are not the same. This makes it challenging to pin down what you may consider the essential electric appliances one should have. Your number one item may be another person's least. Preference matters a lot. Depending on the family size and needs, there are some things we can settle for. 
While trying to determine what may be the best among the long list of electrical appliances you need at home, we looked at reviews, personal opinions, and our knowledge. So we come up with what we consider the essential electrical appliances, though not in order of preference.  
Refrigerator/Deep Freezer
One electric item commonly found in nearly all homes is a refrigerator or deep freezer. We all know the function of a deep freezer and a refrigerator and their usefulness to the house. 
With a refrigerator, you can have your drinks chilled all the time. You are guaranteed cold water, especially if you live in regions where the climate is warm.  
You can't underestimate the work of a deep freezer. You save yourself the agony of cooking every day because you can store your cooked food in your deep freezer until you are ready for it. 
What about your raw foods? You can keep your vegetables and beverages in the fridge to keep them fresh. Your chicken, beef, and fish can be iced in the deep freezer for as long as necessary. 
Flat Extension Cord
If you have a TV set, a computer, and any other electrical appliance at home, you need an extension cord. This shows that an extension cord is necessary to be in your home. Instead of allowing cables to litter and scatter around your sitting room or kitchen, you can use an extension cord to power all your electrical devices. 
The flat extension cord is making its way into the market, competing with the traditional round extension cords. You can find different types, sizes, and voltages. 
The new power strip extension cords have USB C ports. Some have surge protection with up to 3 USB AC outlets. You can plug your phone into the USB AC port without using your primary phone charger. 
The flat extension cord can be mounted on the wall or placed strategically behind your cabinet to give your home a fitting. 
Gas Cooker/Oven
No matter what type of home you have, if you don't have a gas cooker, you are either a beginner or planning to have one soon. The gas cooker is the mother of all home appliances. It should be the first before others. 
It is not even whether you have a gas cooker or not, but the question is, what type of gas cooker do you have? As soon as you acquire a new home, the gas cooker is the next thing because that's where all your cooking stuff is done. 
If you have a gas cooker with an oven, you are blessed. You can do all your baking stuff with your range. You can roast your chicken and have your mini-BBQ without qualms. 
TV Set
When it comes to television at home, people want to differ on whether it makes the list of 5 essential electrical appliances at home. A home without a TV set will make the house incomplete. 
Every sports lover, especially football enthusiasts, agree that the TV is a must-have appliance at home. They argue that they won't enjoy matches without their TV set and follow live games. They claim that watching a contest on your smartphone has many limitations. 
Television is also a part of your home decor because it gives your home a unique identity. You can have a large-size, soft-touch screen if you're generous enough. 
Pressing Iron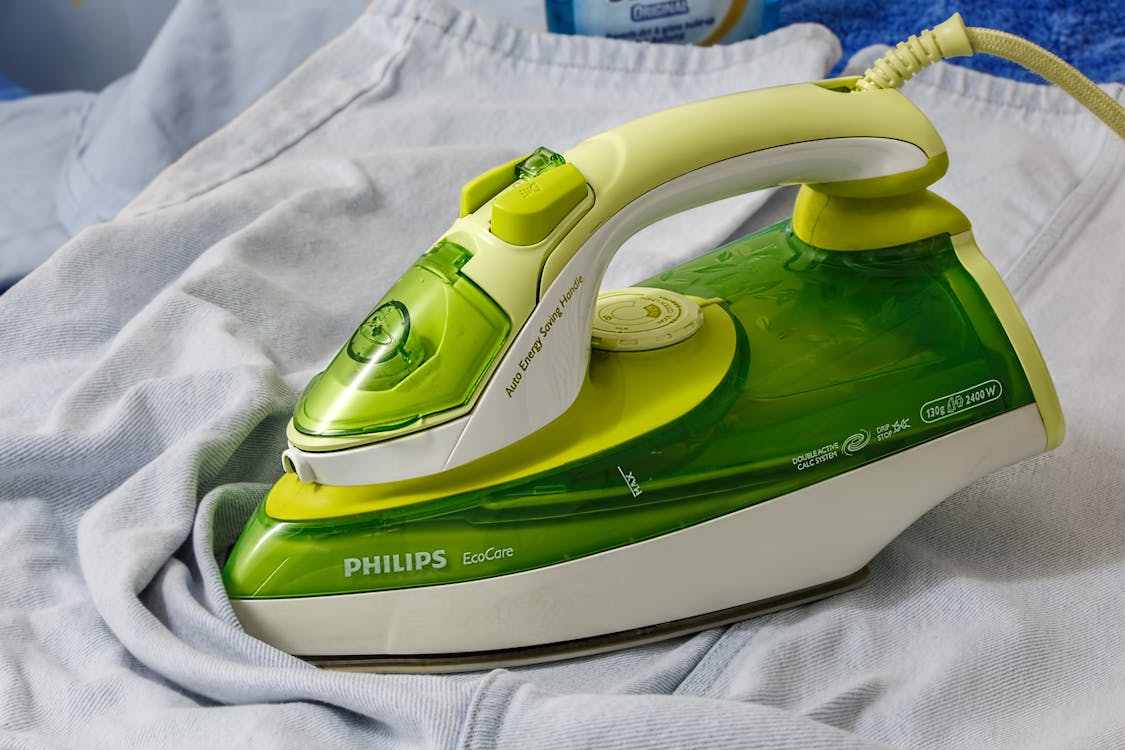 We considered pressing iron ahead of the washing machine because of its affordability. A washing machine is good at home, but many people said they prefer to send their clothes to the laundry rather than buy a washer. 
A pressing iron is essential because it's handy and can quickly press your clothes anytime before trotting out of your home. 
If your job requires dressing intelligent and cute to work every day, you will place a premium on pressing iron than other items because you need it to make your outfits presentable. Most newlyweds opted for a pressing iron. Hence it made the list of our essential electrical items. 
Conclusion
Various issues can determine your choice of the best essential electrical appliances. If your interest is in the kitchen, you're likely to choose kitchen appliances. If your claim is in the sitting room, your choice will also depend on what you like t6o see in your sitting room. 
But one thing you should take away from this list is the new flat extension cord to power all your electrical appliances. This is because all the electrical appliances must be connected to a power source.